Age Concern Visiting Service
Age Concern Visiting Service
The visiting service is a befriending service that matches older people who are socially isolated with volunteers who are keen to spend time getting to know them. Our volunteers are police-checked and trained, and spend an hour each week to enjoy conversation and shared interests and activities with their older friend in the friends home.
Are you feeling that you spend too much time on your own?
The visiting service is for people over 65, live in their own home, would like more company and able to contribute to a mutually beneficial relationship.
Click here to download a Visiting Service Referral Form.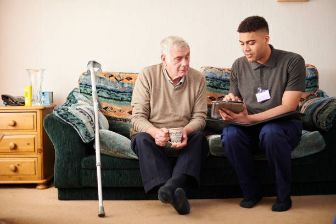 Becoming a Volunteer Visitor
Are you:
warm and friendly?
able to give about one hour per week on a regular basis?
respectful of confidentiality and of other cultures and ways of doing things?
ready to be a part of a team and experience ongoing support and training?
Click here to download a Volunteer Visitor Application Form
For more information you can contact the Visiting Coordinator on 07 578 2541or Email: avstga@xtra.co.nz